Toyota Dealer in Lake Geneva WI
Drivers looking for their next new Toyota in Lake Geneva WI turn to Hesser Toyota for trusted service and an unmatched selection of the top Toyota vehicles in the Lake Geneva area.
At Hesser Toyota we strive to make each aspect of the car buying and owning experience personal and valuable for each of our dedicated Lake Geneva shoppers. As a leading Toyota dealer in Lake Geneva WI, we take the opportunity to offer only the best vehicles at prices that keep us competitive. With highly-praised vehicles like the iconic Toyota Camry, sturdy Toyota Tundra, and the versatile Toyota RAV4, our drivers get the best of what's on the market to suit their driving style and needs.
Earning a nine out of ten KBB.com Consumer Rating, the Camry caters to the driver's every need. 4.9 out of 5 stars makes the Toyota Tundra one of the most beloved trucks on the market, according to edmunds.com, and 93% of KBB.com consumers would recommend the Toyota RAV4 to a friend. These are only a few of the award-winning new Toyota in Lake Geneva, WI available here at Hesser Toyota. We provide the best for our drivers who continue to show their dedication to our Toyota dealership near Lake Geneva, WI.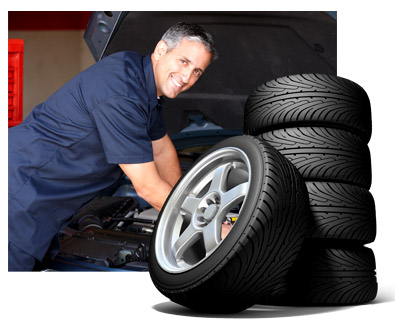 Unmatched Lake Geneva, WI Auto Repair
Hesser Toyota service doesn't end just because a driver has signed on the dotted line. Our talented team of maintenance specialists keep your new Toyota in Lake Geneva, WI running as beautifully as the day you drove off our lot.
At Hesser Toyota we are fortunate enough to offer the talents and skills of our Lake Geneva, WI auto repair specialists. If your vehicle needs routine maintenance, warranty service, full-on repairs or a simple check-up, our impressive service department can take care of your Lake Geneva, WI new Toyota. From oil changes and transmission service to engine repair and brake replacement, our Hesser Toyota auto repair department offers prompt, accurate service that keeps the driver its top priority. We'll give new life to your Toyota or keep it running as smoothly as the day you bought it. We offer convenient hours to work around your schedule and we offer the peace of mind that your vehicle will operate as efficiently and safely as possible.
Trusted Used Cars Near Lake Geneva, WI
Getting a reliable ride that doesn't break the bank can come from our impressive selection of used cars in Lake Geneva, WI.
Quality isn't always dependent on the age or mileage of a vehicle. At Hesser Toyota we offer a wide variety of used cars in Lake Geneva, WI from the top automotive brands on the market. Our used cars come equipped with their detailed vehicle histories and guaranteed quality performances. With a vast selection of certified pre-owned cars in Lake Geneva, WI drivers can rest easy knowing they're getting the best possible vehicles that fit within their budgets. Prospective drivers can also take advantage of our various shopping tools like the fuel savings calculator and the trade value calculator to make the research and buying process much easier.